4" LUCKY BEAVER
With Lucas Lures, YOU can CUSTOM Color our lures with Single or 2-Tone body colors, various Flake colors and sizes, and with almost any degree of Softness.
The Lucas Lures' LUCKY BEAVERS are made standard with Medium-Soft Plastic for More flexibility & lure action. They come Salt Impregnated (Medium Salted). But if you want somethiong different, YOU have the POWER to make it how you like it. These Lucky Beavers are a Hand-Poured lure which has a flat side on the back.
1 Bag of Single colored 4" Lucky Beavers (8 count) = $ 3.99
1 Bag of 2-Tone colored 4" Lucky Beavers (8 count) = $ 5.25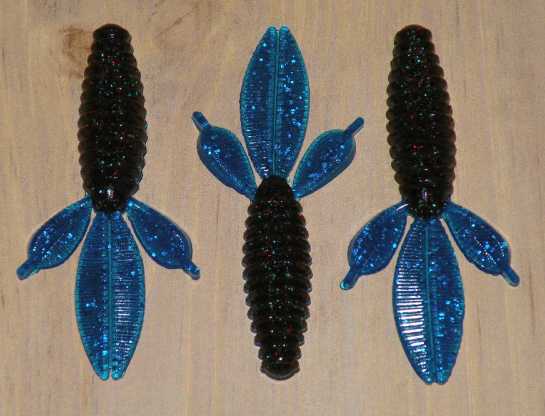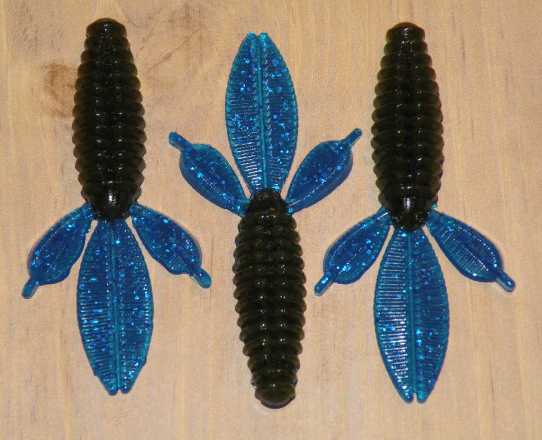 TO ORDER:
To place an order, just give us a call or send us an email.
Phone: 610-820-9410
Email: LucasLures@Lycos.com
PAYMENT:
You can either pay with the PayPal or mail us a Check or Money Order.
QUESTIONS?
If you have any questions, please complete and submit the form below.
Thank You