All Lucas Lures are made to Order!
Our 5" and 6.25" Finesse Worms come Standard with Soft Plastic and Medium amount of Infused Salt. These Finesse Worms are great on a Texas Rig, Carolina Rig, Shaky Rig. The Finesse Worms are near Neutral Buoyant based upon water temperature. But if your looking for something different just us know what your looking for.

Below are just a few examples of both Single and 2-Tone color options. You can choose from your Traditional Colors or YOU can Customize our lures' Color(s), Flake(s), Degree of Softness, Floatability and Amount of Infused Salt to meet your on the water needs.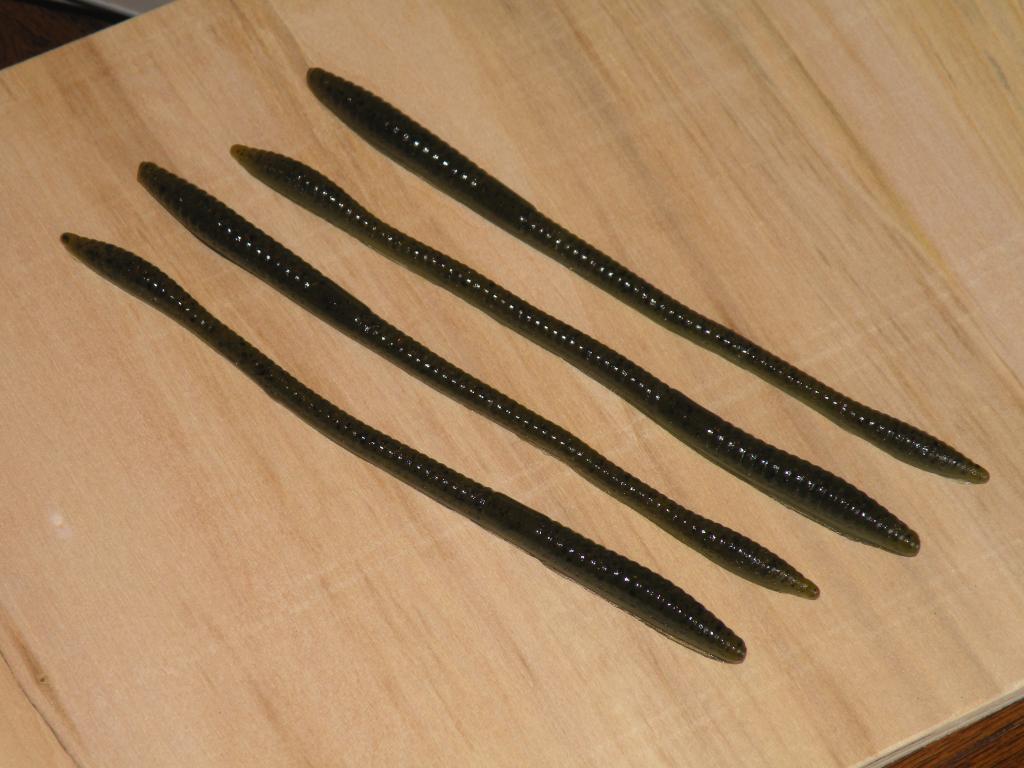 Green Pumpkin
+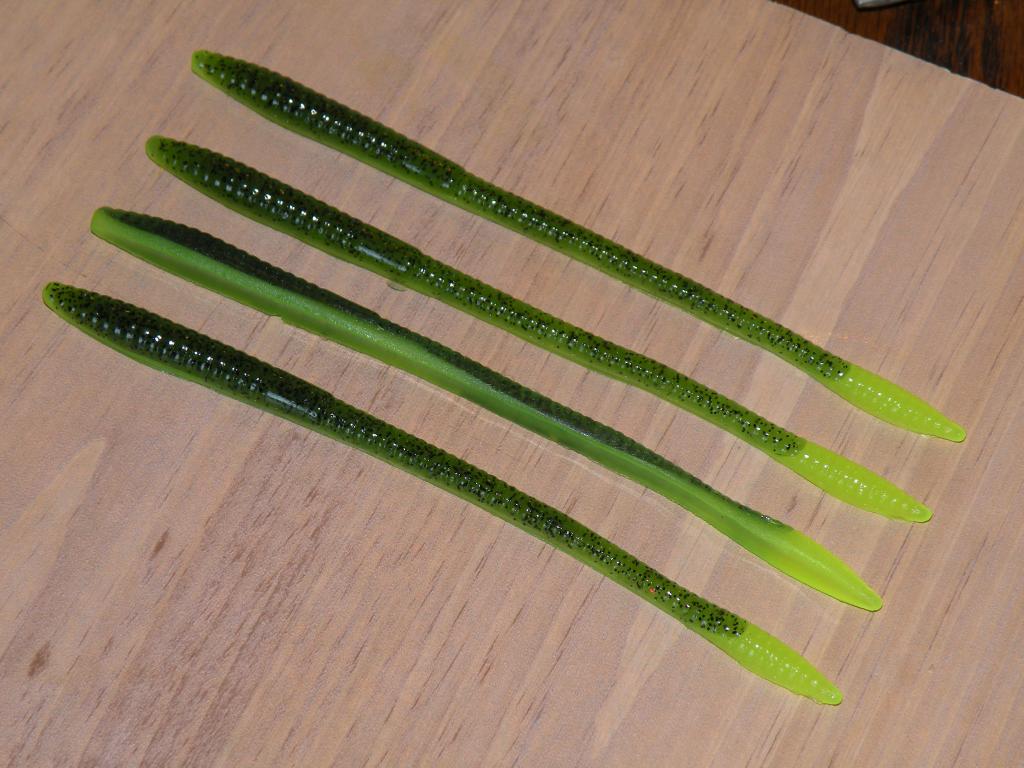 Watermelon / Chartreuse
+